When it comes to public sector insurance, 2020 has been an interesting year! It's something I spoke about at length this autumn at the Central & Local Government Finance Conference.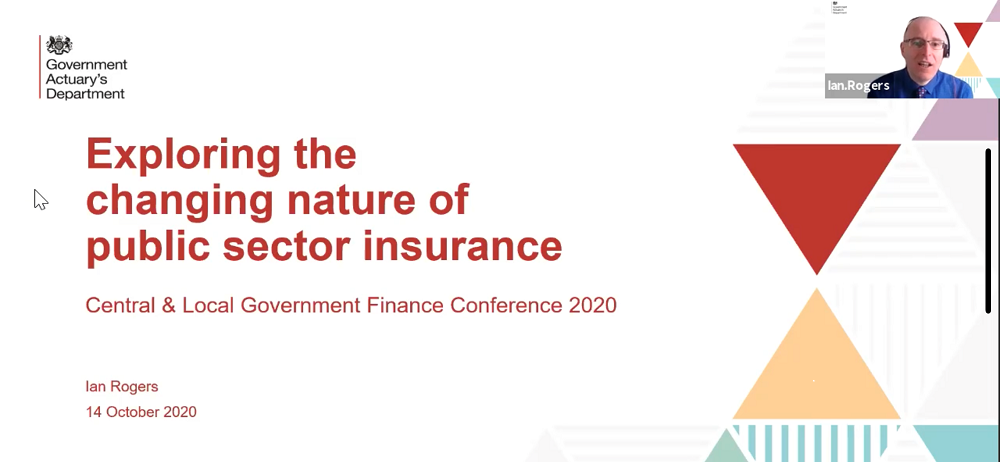 I've been working on insurance since I began my career over 25 years ago in the private sector. But since coming into government, I've become fascinated by the relationship between the public sector and the insurance industry.
Insurer of last resort
Many aspects of this relationship are discussed in a paper on the role of government as an insurer of last resort published by HM Treasury in March 2020. It is interesting to understand when and why government intervenes in this way.
The paper gives lots of examples of government intervention. The rationale is to ensure markets work effectively, to provide goods generally not provided by the market, or to achieve distributional objectives. In these situations, the government may provide cover directly or in conjunction with the insurance industry.
GAD's role
It's here in the Government Actuary's Department (GAD) where you can see this in action. Before I joined GAD, the idea of government as 'insurer of last resort' was a theoretical concept that I hadn't seen operating in practice.
At GAD, we're here to help with these situations and I'm privileged to have been personally involved with many of them. I've learned more about how markets work – and when they don't. In such situations, we help government to quantify the liabilities and charge an appropriate amount for taking on those risks.
These interventions (with GAD's involvement) include risks in different areas such as:
GAD's actuarial support helps to evaluate and price the risk. We also help to design schemes to incentivise reductions in the total cost of risk. This ensures value for money for the taxpayer and keeps businesses running. It means that government is doing this for the greater good of society.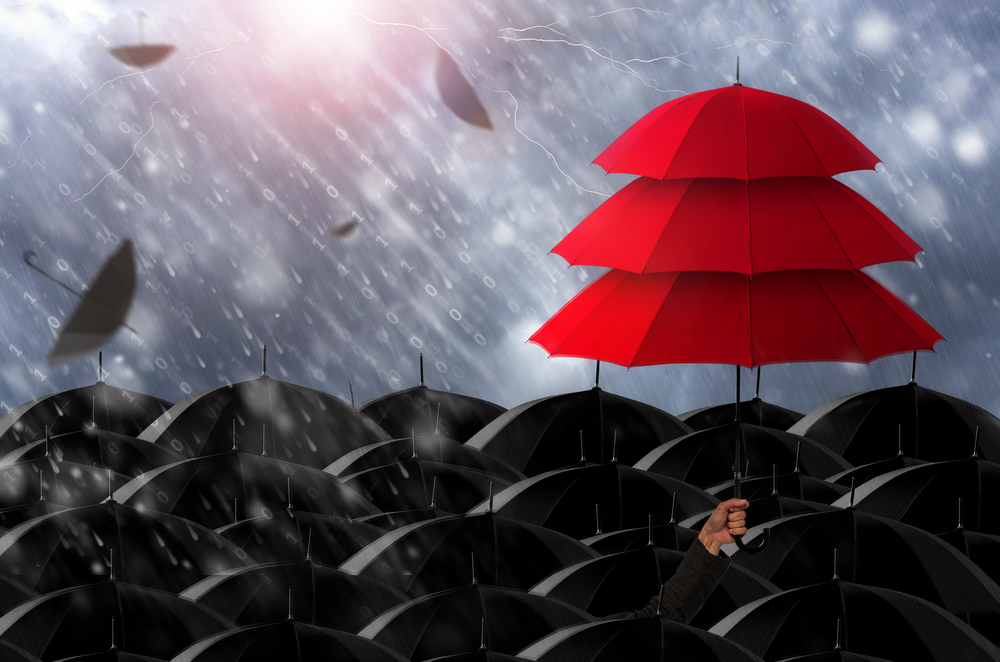 Insurance for local government
Like the rest of us, local government buys insurance. And like the policies that we take out to protect our homes or vehicles, theirs cover the risks they face. These can include, for example, a claim from someone who may have slipped on a pavement, or motor insurance policies to cover council-run vehicles.
This is in sharp contrast to central government, where insurance is only bought by exception. This is because HM Treasury's guidance on managing public money says that it is not usually good value for central government to take out insurance. It goes on to say that "if the government insured risk, public services would cost more".
Unlike central government, local authorities can't rely on the strength of the public sector balance sheet. Instead, they work in a largely autonomous way to protect themselves and manage their own risks. They do this by retaining a significant proportion of insurance risks and relying heavily on private sector insurers.
Along came COVID-19
Here at GAD we provide actuarial solutions including financial risk analysis, modelling and advice, and this includes insurance-related advice, to support the UK public sector.
We wanted to find out the extent of COVID-19's impact on the public sector's insurance risks, so we created a survey. Its results also enabled us to help share insights between different users of commercial insurance across the public sector.
The responses indicated that COVID-19 has had a direct and immediate impact on their claims experience. We found that this impact varied considerably depending on the type of authority and mix of risks.
Looking to the future, respondents expected COVID-19 to accelerate the hardening of the insurance market, increasing their costs and reducing the availability of insurance.
We have seen some of these effects in practice, with the pandemic resulting in new government interventions as 'insurer of last resort' to address market issues. GAD provided the actuarial modelling to help government establish the Trade Credit Reinsurance Scheme and the Film and TV Production Restart Scheme which were important to enable the related industries to continue to operate.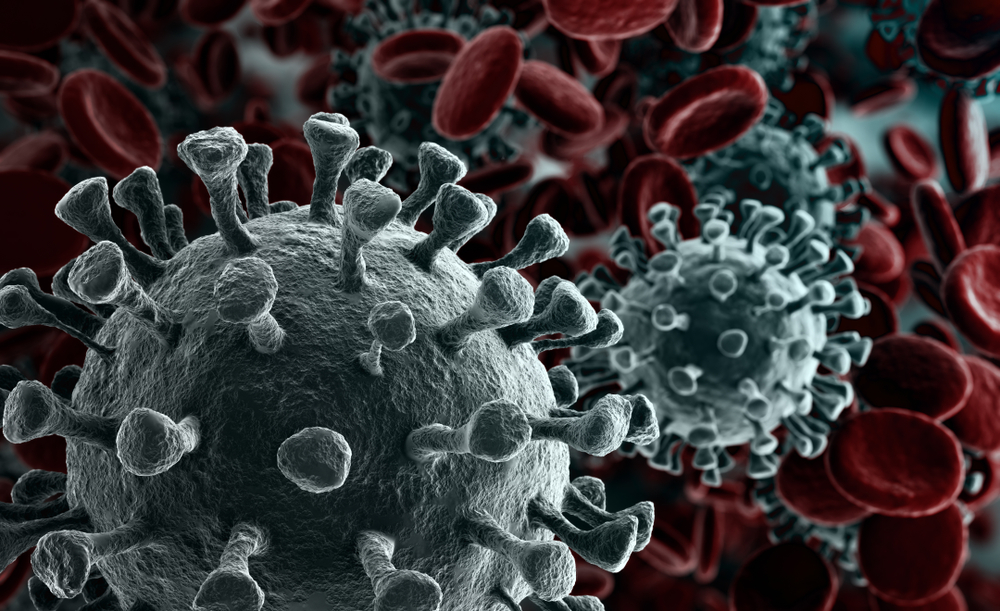 Risk pooling
So, we've seen that central government retains its risks and is prepared to intervene to provide cover when insurance markets struggle. The paper 'government as insurer of last resort' advocates the benefits of risk pooling schemes.
In fact, local government can also realise the benefits of risk pooling, and the new Local Government Mutual (the Mutual) is an example of this. The Mutual was set up by the Local Government Association, an affiliation of local authorities in England and Wales. As a director of the Mutual, I know its goal is to deliver better value for taxpayers and, in this way, it aligns with GAD's mission.
But perhaps the last word should go to local authorities who've been facing unique challenges when it comes to the changing face of public sector insurance. As one of the organisations who responded to our survey said: "We will be completing annual reviews of insurance requirements, level of cover, deductible and access to the alternative insurance programmes which may offer better value for money."
Disclaimer
The opinions in this blog post are not intended to provide specific advice. For our full disclaimer, please see the About this blog page.