Teams in GAD have just completed a massive exercise producing resource accounts for more than 20 public service pension schemes.
The Whole of Government Accounts (WGA) consolidates the audited accounts of over 9,000 organisations across the UK public sector. WGA is based on International Financial Reporting Standards and forms a key part of the mechanisms for understanding the government's financial performance.
Public service pension schemes form a significant element of the WGA and the GAD teams played this key role in producing annual resource accounts for 25 of these pension schemes, as well as pension disclosures for a number of government departments to use to produce their accounts.
We work with finance contacts at pension schemes, administrators and employing authorities to report on around £2 trillion of pension scheme liabilities across public service pension schemes in England, Wales, Scotland and Northern Ireland.
GAD's work for the 2019-20 resource accounts exercise is almost complete, with schemes due to publish their resource accounts over the coming months and represents the end of almost a year of planning and work.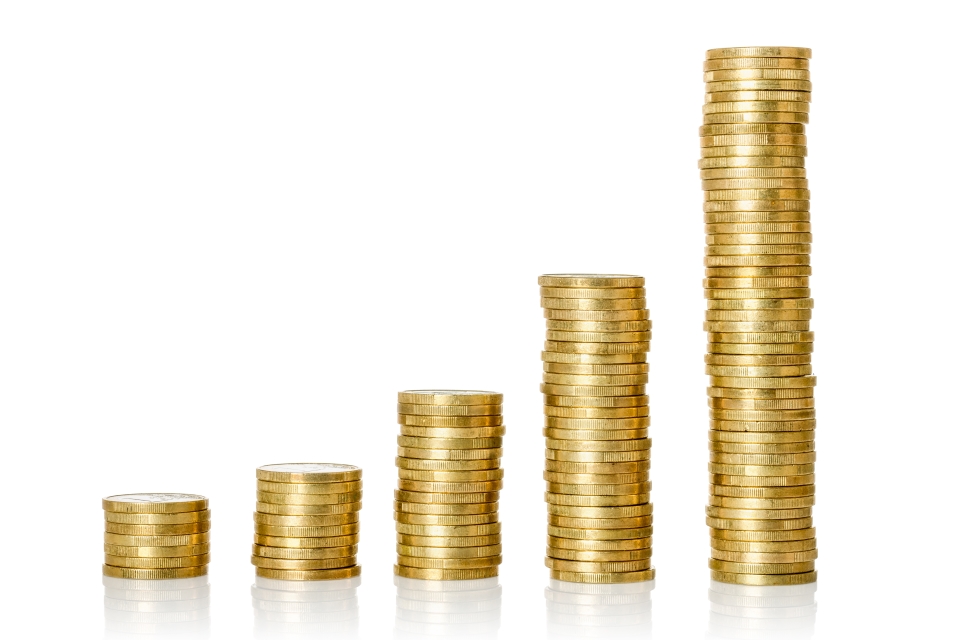 Project planning
Our work began back in November 2019 reviewing the actions from the previous year, to take on key areas of improvement and then to plan for the 2019-20 exercise. Each scheme is different, but follows a particular process through the resource accounts.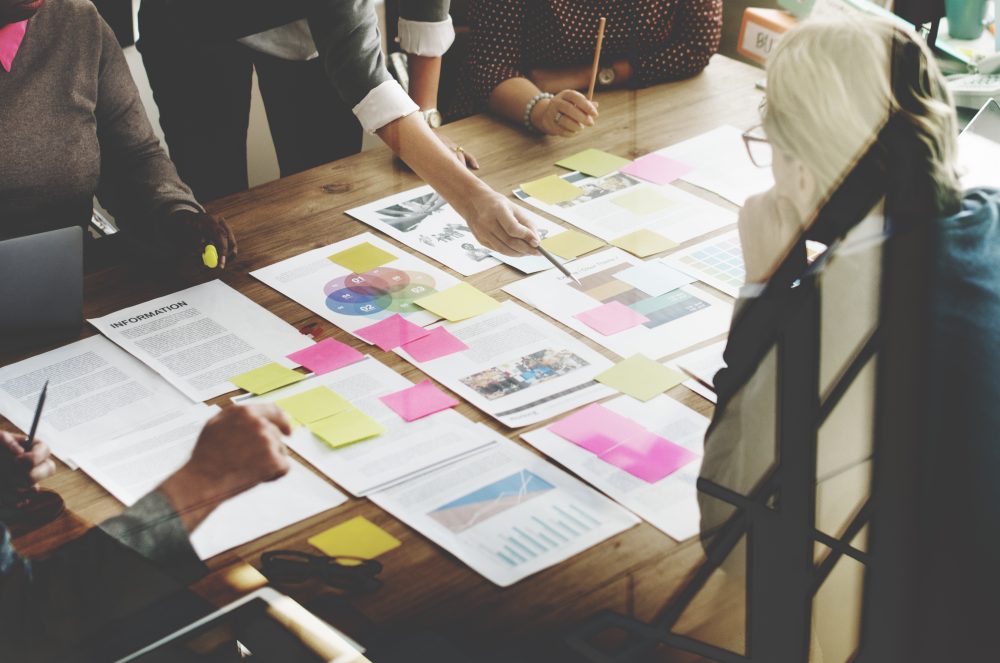 Supplementary and main estimates
We worked with schemes at the end of 2019 to finalise their supplementary estimates for 2019-20, which are incorporated in the Central Government Supply Estimates published in February 2020. These are key estimates as they are means by which the government seeks authority from Parliament for its own spending each year.
In January and February 2020, we then provide schemes with figures for their 2020 to 2021 main estimates. This provides an initial forecast of spending over the coming financial year, with an opportunity to revisit and revise these figures later in 2020.
Accounting assumptions
It is necessary to set financial and demographic assumptions for calculating the pension scheme liabilities to include in scheme's resource accounts. The discount rate and inflation assumptions are prescribed by HM Treasury in their Public Expenditure Systems note, with other assumptions set by individual schemes following advice from GAD. These include assumptions for salary growth, life expectancy, ill-health retirement and rates of leaving active service.
Accounting results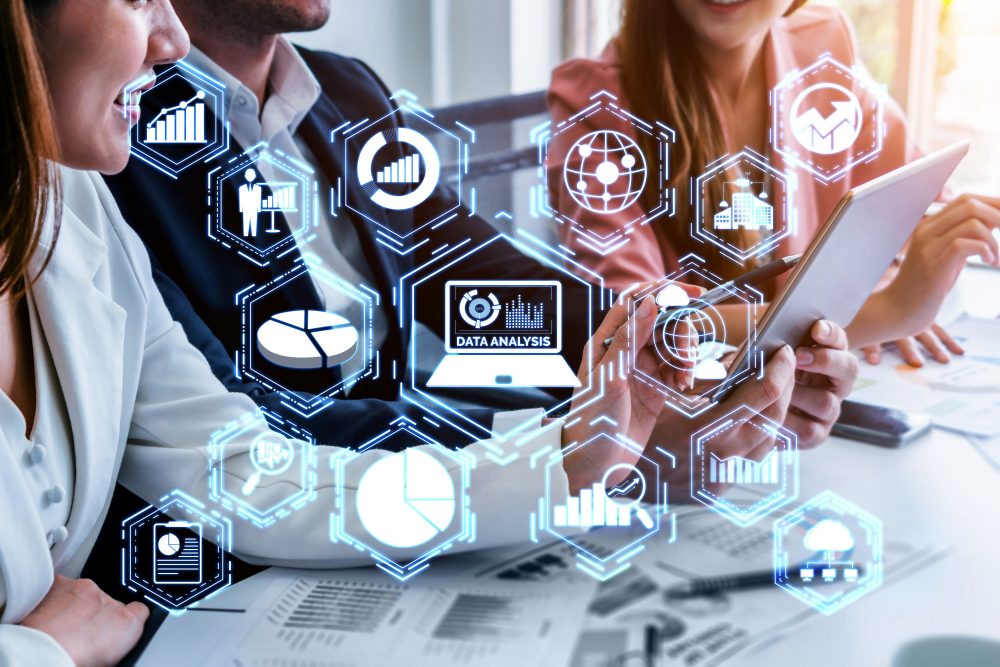 Having worked with schemes to agree assumptions and carry out initial estimates, once we passed the 31 March 2020 end of year date, we moved on to producing the information that schemes will include in their published resource accounts.
Schemes provide us with key cash flow information, such as amounts of pension and lump sum paid to the scheme members and contributions received from employers and members. We analyse this information and use it to calculate the actuarial liabilities and other reporting information to include in scheme accounts. The following chart is an example of the output we provide to help schemes understand the reasons for the change in the actuarial liability over the year.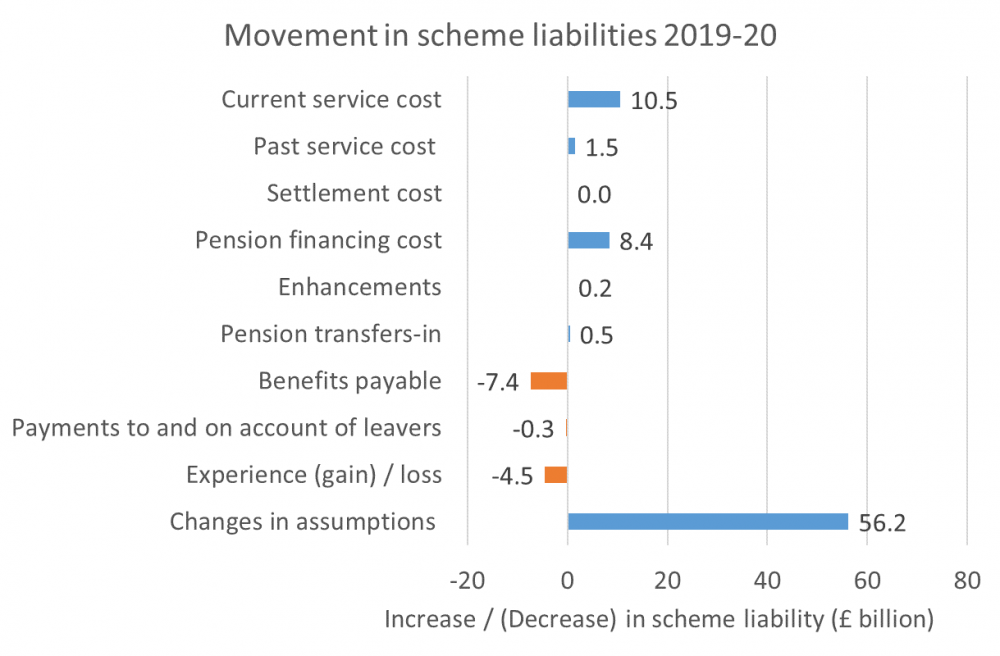 Unexpected developments
Accounts often throw up unanticipated changes to be incorporated and this year was no different. Following HM Treasury's consultation on changes to the transitional arrangements to the 2015 schemes published in July 2020, it was necessary to revisit calculation methods to reflect the membership scope covered by this consultation.
This happened towards the end of the usual timescale, when schemes would typically be close to finalising and publishing their resource accounts, leading to urgent work by both GAD, scheme finance contacts and the National Audit Office to agree how to proceed. The team at GAD then swiftly worked through the additional calculations required to provide updated results to all affected schemes.

A team effort
The project was led by a team of 3 from our Public Service Pension Schemes client team, each of whom oversaw their own particular area of the project. We worked closely with our colleagues from our Actuarial Services team, who managed the calculation and report production stages of the project. A project board met weekly throughout the exercise, to discuss progress and manage actions.
What happens next?
GAD's role in the 2019-20 resource accounts exercise is close to being completed, with schemes due to publish their accounts over the coming weeks. This year's exercise has been more involved than usual, but attention will soon turn to preparing for the next round, ready for the 2020-21 resource accounts project starting up and schemes preparing their supplementary estimates later in 2020.
The opinions in this blog post are not intended to provide specific advice. For our full disclaimer, please see the About this blog page.