Technology can have a positive impact on society and lead to equal opportunity for all. This blog focuses on the positive impacts, as well as the challenges, that can be realised from digital finance. This is the final blog in our series on technological innovation in the finance industry. (See our previous articles covering Neobanks and Blockchain technology).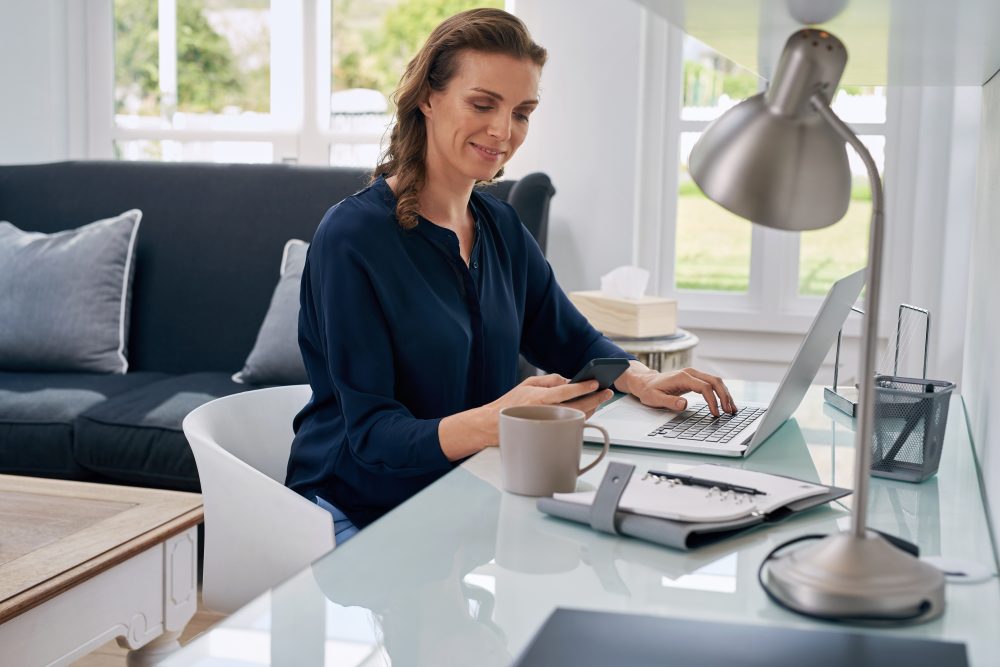 At risk of stating the obvious, the term "digital finance" describes finance delivered by technology. Examples of this would be mobile banking apps or internet banking. In this blog, I wanted to explore the impact of new technologies on the financial services industries and in particular in developing countries.
Opportunities
Digital finance has the potential to positively impact society – providing global financial inclusion. There are more than 1.7 billion people across the world who do not use banks in any capacity whether that is through visiting branches or mobile banking (shown in the figure below from https://globalfindex.worldbank.org).
Bank account ownership is linked with prosperous economies and unfortunately the majority of these people live in developing countries will suffer from a lack of accessibility. Cash transactions are the norm, despite this method being unsafe and difficult to manage.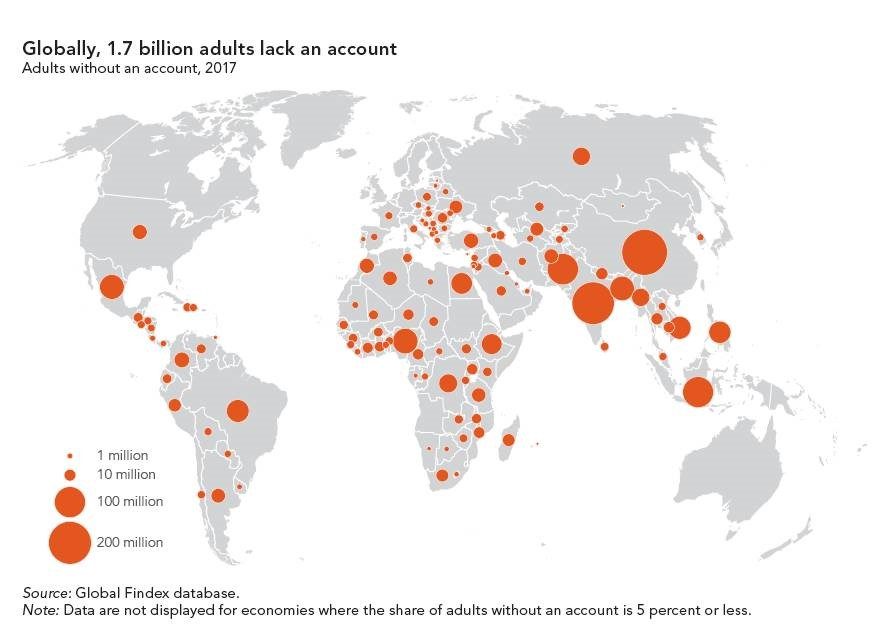 Digital finance - via mobile payments and other financial technology solutions – is providing an avenue to support these people and it's argued that it's imperative for continued economic advancements globally. Expanding digital finance has a number of advantages:
regular payments (i.e. bills, receiving remittances) can be accessed using a more secure system - it'll be easier to access credit facilities and save for the future, as people no longer need to travel and queue up for hours to withdraw their money
digital finance is an engine for job creation in developing countries as new infrastructure is sometimes required
it helps people avoid poverty by providing a medium for saving and investing in their health, education and business
during times of financial emergencies, digital finance makes financial exchanges easier as it enables people to receive payments from abroad
Further, digital finance can help small businesses by providing them with electronic payment systems, secure financial products and assist with building financial history. Digital finance has led to opportunities of faster real time processes, improved customer experience in the form of more personalised and predictive service and a decrease in the cost of providing financial services.
Challenges
Like most technological advances, digital finance does face some challenges. Fraud and cyber-attacks negatively impact digital finance resulting in financial losses for individuals and companies. Although the finance industry invests in advanced security systems to protect its customers, criminals are continuing to steal billions through fraud and scams.
Along with financial losses, when there's any form of data breach companies must face the loss of reputation and client trust. This tends to reduce financial activity and results in a loss of customers. Another challenge to consider is that, with these advances in digital finance, there is also the need to create new financial regulations encompassing existing guidelines in areas such as banking, payments, consumer protection etc.
The future of digital finance
Great progress has already been made, for example the charts below from The World Bank Group – The Global Findex Database 2017 (https://globalfindex.worldbank.org/) show how the percentage of adults with mobile money accounts in Sub-Saharan Africa has increased since 2014.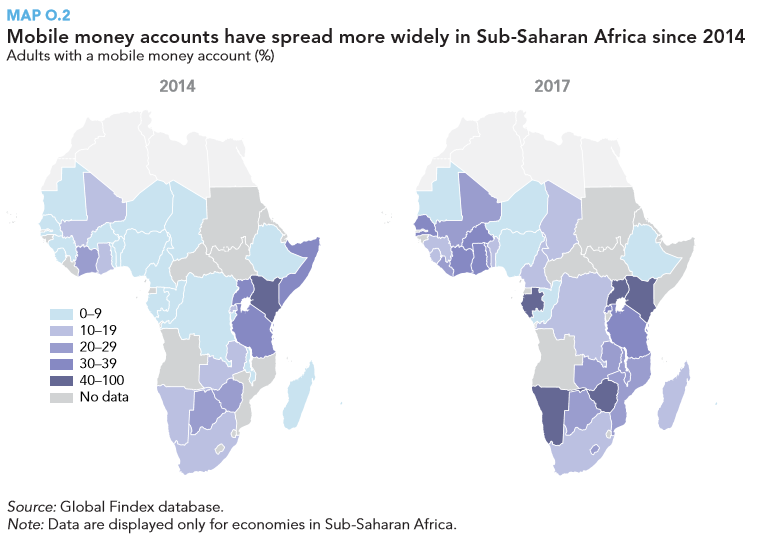 This trend is likely to continue in the future as the pace of innovation in digital finance accelerates. Automation is expected to increase with more transactions becoming contactless and self-service becoming more prevalent with the use of smart agents. Further, mobile phones are likely to be of use in the provision of wider financial products – such as the provision of insurance and health care in developing countries.
All the developments in the field of digital finance point towards a future of more global financial inclusion - with a level of convenience and efficiency previously unattainable by traditional finance. Such progression isn't just of benefit to the individuals, but also to governments and to capital providers who benefit from wider investment opportunities.
For further detail and expertise from GAD, see our Market data insights.  The opinions in this blog post are not intended to provide specific advice. For our full disclaimer, please see the About this blog page.