This Christmas holiday presented an opportunity for my sister and I to get together and review some old family memorabilia that had surfaced when she and her family recently moved house. Of particular interest were the school reports of our parents dating back to the 1920s and some of our father's tools of his first trade as a structural engineer.
I well remember, as a very young child, being fascinated by our dad's very old slide rule and the magical properties of multiplication and division that it possessed. I eventually taught myself to use the slide rule and was able to reprise this memory to the amusement of younger members of the family during the recent holiday.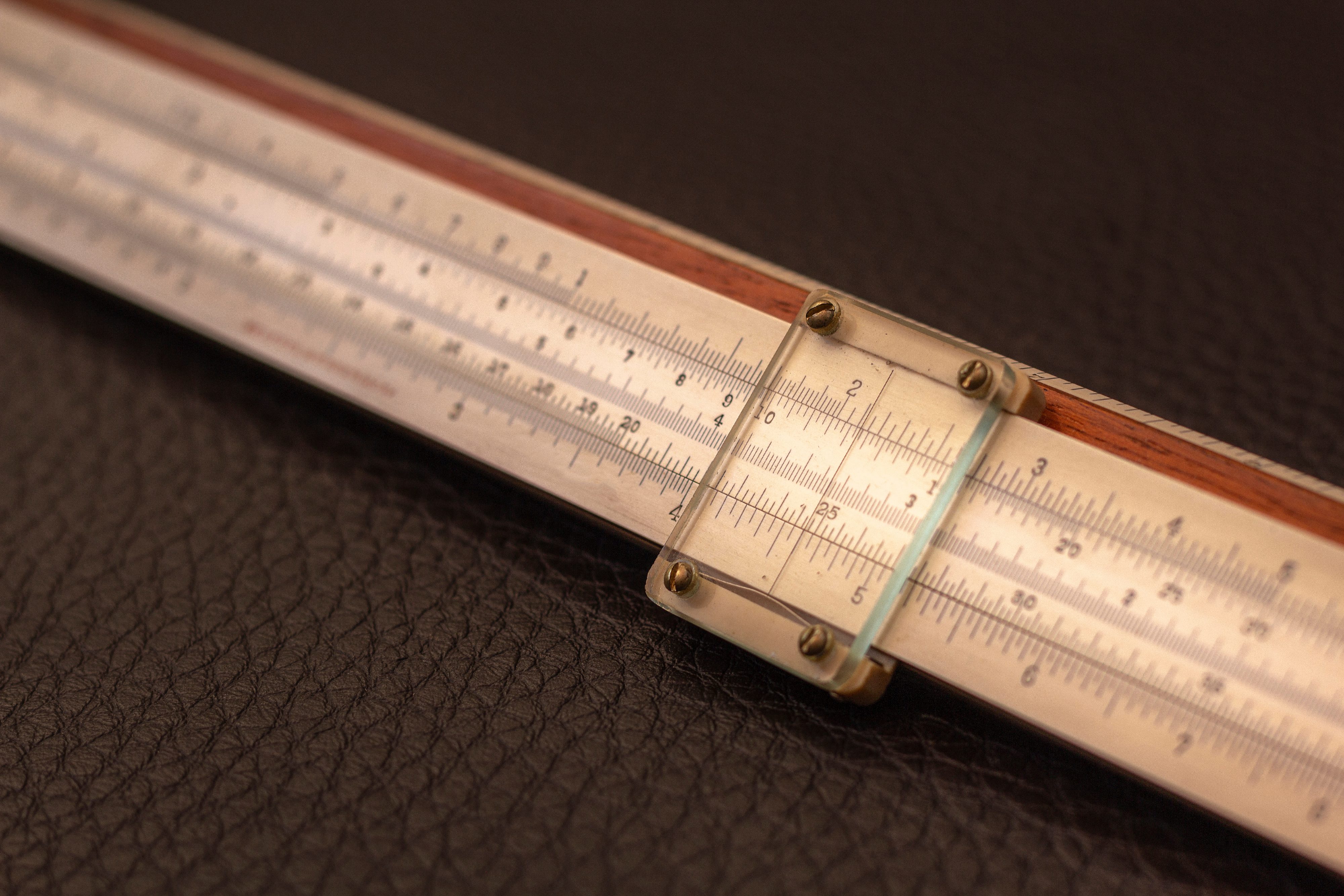 Tools and techniques
Slide rules just about predate my actuarial career, but many of the actuarial tools and techniques that I studied and then practised as a young insurance actuary are also no longer seen except in old textbooks.
Much of this redundancy was the result of the increased capacity and faster processing power of the computers that became widely available in the UK insurance industry. These same trends also enabled increasing complexity within the finance industry, both in the products sold and the tools used in their management. In part, this contributed to unprecedented latent risks that became evident as a result of the financial crisis over a decade ago.
In turn, the crisis prompted a regulatory response that required a substantial investment in the skills and resources that professionals such as actuaries were acquiring. The obvious lessons from these anecdotes for my profession are those associated with both the disruptive power of new technology and the capacity to enable new opportunities and new domains in which to practise our skills.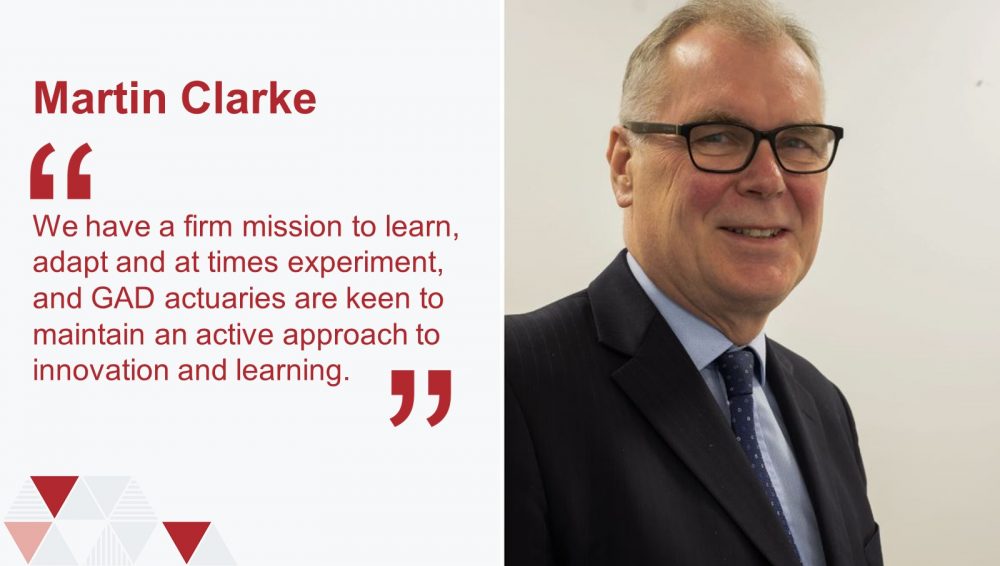 GAD is a learning organisation

Here at GAD, actuaries can become engaged in a wide range of consulting assignments in which contemporary knowledge of modern best practice is essential. Maintaining that knowledge within the department is an essential priority for us. Our approach is to aspire to be a learning organisation whereby the refreshment and sharing and practice of new skills, knowledge and experience is an organic process.
All actuaries have a mandatory professional requirement of continuing professional development, and so acquiring new knowledge is an acknowledged way of professional life. We supplement this activity through an active programme of internal knowledge-sharing sessions where colleagues can showcase their work or their learnings from other professional forums. Frequently these are extended across all actuaries in the public sector through the Forum for Public Actuaries.
Recruitment and continued learning

As a department, our skills are also refreshed through recruitment at both the graduate and fully-qualified level bringing in a diverse mix of cutting-edge tools and techniques and real-life practical experience. Additionally, a large proportion of our actuaries are involved in professional networks and interest groups, collaborating with fellow professionals on the issues of the day.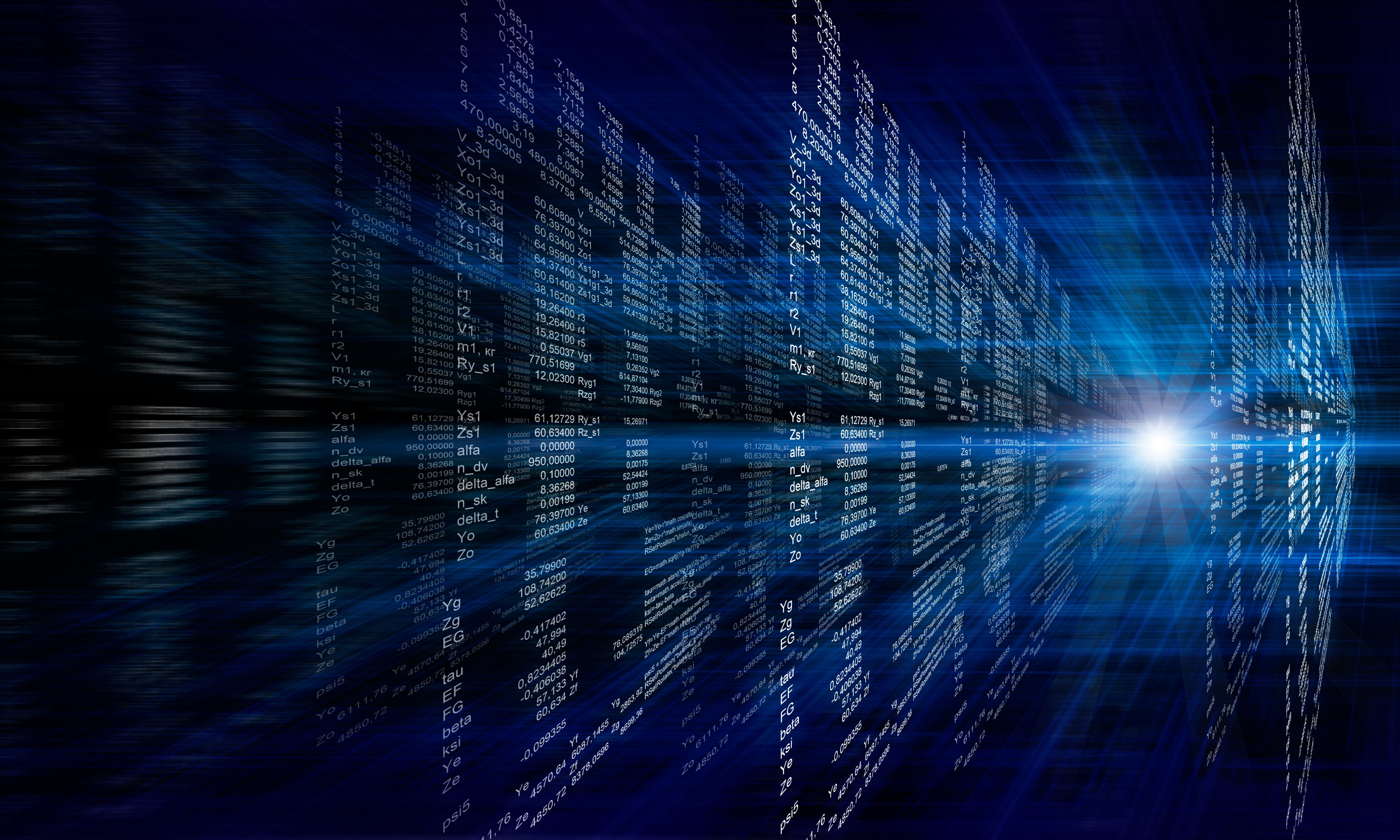 We are active in building our new learnings, particularly in data analytics, data visualisation and artificial intelligence, into our professional activities. From our experience to date, we can see how incorporating such techniques into our work can improve both our productivity and the insights that we can provide in our assignments. As part of the government's Analysis Function we're also able to share with and learn from other analysts in government, collaborating for mutual benefit.
Counting on the future
We may not know what modern tools and techniques might in future follow the slide rule in becoming a museum piece. We have a firm mission to learn, adapt and at times experiment and GAD actuaries are keen to maintain an active approach to innovation and learning. If you'd like to find out more about the work of actuaries in government join the conversation here and visit us
www.gov.uk/gad
.