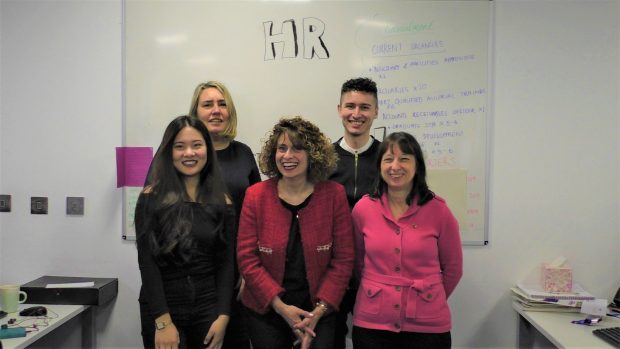 As the Head of HR Operations in the Government Actuary's Department (GAD), my job includes making sure we bring the best people into the department.
Staff in GAD are highly skilled actuaries and analysts. They provide analysis and commentary on complex financial problems involving risk and uncertainty, for government and public sector clients. And we need more of them!
Roles we're looking to fill
Meeting the needs of our expanding clientele is important to us, and as a result we're looking to recruit and grow our organisation to meet these demands. So, this month we've launched one of the largest single-entry recruitment campaigns that GAD has ever run. We're advertising for 12 actuaries in bands 1 to 3 and 6 part-qualified actuarial trainees. That's on top of a further vacancy for one person to work in the finance team – 19 vacancies all in one go. Never let anyone tell you that working in HR is dull!
What you will do
Our people work with Civil Service colleagues across Whitehall on a more diverse range of projects than a typical actuarial consultancy. They also work closely with policy makers and operational staff, contributing to policy matters of national importance.
These new roles are exciting and challenging, not least because candidates will work on a wide range of projects. There are only about 185 people in GAD, but as a department, we punch above our weight. Over the past year or so, GAD has worked with the World Bank to help developing countries, advised on complex pension provisions, supported a government review on how to help stranded airline passengers and advised on commercial insurance alternatives for academy trusts.
Successful candidates will join one of several teams which provide advice and analysis to the public sector. Not only that – GAD has a substantial benefits package of which we're justifiably proud.

How to apply
But first things first. Before all of that happens, people in our HR team have their work cut out running this complex month-long recruitment campaign. We're using the Civil Service's new recruitment framework, Success Profiles, and are calling on our extensive skills to keep the process running as smoothly as possible. It's not just the small but dedicated HR team involved in this project, but as with all recruitment campaigns, we're working closely with team leaders.
If you'd like to apply for an actuarial role, there's still time! You can check us out online and go to the Civil Service Jobs site for much more detail about the application process and what it takes to work at GAD:
Part qualified actuarial trainees
Now then, just where did I put that spreadsheet…?